Our limousines will take you to the top 10 New Jersey venues. Certain attractions might be temporarily out of service or require reservations, and the hours and times of operation may differ.
1. Atlantis Ballroom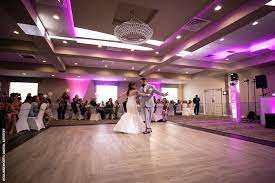 Ocean County brides will enjoy the Atlantis Ballroom for a unique wedding. It is possible to upgrade your wedding package by adding various unusual options, such as Ice sculptures, customized Snapchat filters, infused water stations, signature cocktails, and delicious popcorn bars. Couples seeking traditional services can also find them here. Dance floors with open dance floors, Hollywood-style lighting, and tables with striking centerpieces are just a few of the many amenities that make the celebrations enjoyable. Every couple is assigned a personal wedding coordinator who collaborates to make the reception memorable.
290 Highway37 East, Toms River (NJ 08753) Contact: 732-731-8800

2. Bear Brook Valley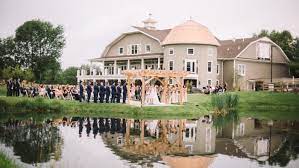 Bear Brook Valley has been recognized as one of The Knot's Best of WKnot'ss 2018. This is due to its unique atmosphere and skilled team that ensures each aspect is handled. The brand new facility was designed specifically for weddings. The Silo Suite has salon chairs as well as bars. The Woodford Lounge is a man cave with games, a pool table, and consoles that the wedding party can utilize before and after the wedding ceremony. The grounds that are well maintained are a wonderful place to relax with your friends, play shuffleboard, or simply walk around.
23 Players Boulevard Fredon Township NJ 07860. Phone: 973-241-1001.

3. Bonnet Island Estate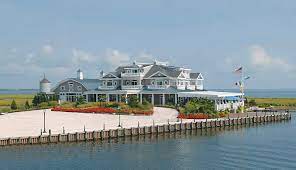 Bonnet Island Estate is the perfect location for brides who have dreams of having their wedding on an island. The Boathouse Chapel is the ideal location for the bride and groom to say their vows. After the ceremony, guests can sip drinks on the veranda of the plantation house in the style of an estate, with views of the bay from floor-to-ceiling; the spacious ballroom can hold up to 250 guests for a delectable dinner served by the famous chef in charge. There's plenty there's dance all night long in the spacious room. The newlyweds can choose to go upstairs to their lavishly appointed wedding suite following the reception.
2400 East Bay Avenue Manahawkin NJ 08050. Telephone: 609-494-9100.

4. Crystal Plaza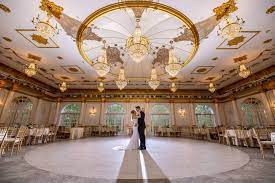 This historic mansion is a sophisticated setting for upscale weddings. Named for the stunning crystal chandeliers illuminating the Grand Ballroom, the Crystal Plaza is a highly sought-after venue. Multiple spaces are available for events, from small intimate ceremonies to extravagant celebrations. The family-owned Crystal Plaza Group is dedicated to providing every client with a personalized experience that includes custom menus, attentive service, and distinctive decor. They welcome couples of all faiths, ethnicities, and lifestyles and are happy to accommodate special requests. Their curated list of preferred vendors includes industry favorites like Kleinfeld for designer gowns and Hank Lane Music for world-class entertainment.
305 West Northfield Road, Livingston (NJ 07039) Contact: 973-992-8100

5. English Manor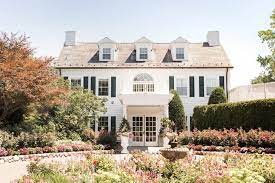 English Manor, a 5-star-rated wedding location in Asbury Park, is in New Jersey. The all-inclusive packages include a fully-stocked bar with premium brands, customized cake with tiers and maitre d' wedding event experts, and after-dinner espressos and cordials. The off-season packages include professional photographers for eight hours and four hours of entertainment. Local photographers love combining the vibrant backdrops of the Asbury Boardwalk and the stunning gardens at the manor to create an original wedding album that highlights the couple's
One English Lane Ocean, NJ 07712, Tel 732-776-88558

6. Grand Marquis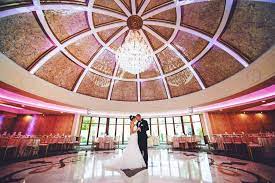 The Grand Marquis is a top-rated catering service in the tri-state area and can design customized menus for any event of any size. The stunning setting in which the food is served is just as gorgeous as the caliber of the food. The Dome Ballroom can host up to 250 guests in a stunning location and has an elongated dance floor that perfectly matches its majestic dome. The Marquis Ballroom can accommodate larger-scale events that can accommodate the capacity of up to 800 people. The ballroom is also elegant, has a marble dance floor, and is surrounded by Corinthian columns. Elegant chandeliers light the room.
1550 U.S. 9 Old Bridge, NJ 08857. Phone: 732-679-5700

7.   Il Tulipano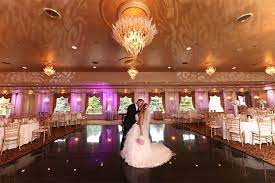 Il Tulipano has provided exceptional service to its clients for over 30 years. They're proud ofThey'reItalian tradition and will make guests feel like they're members of they'resame family while working with their talented staff to design the wedding they have always wanted. Wedding receptions and ceremonies are possible in the various indoor or outdoor areas, including the flagstone piazza or the open-air Tulip Terrace. There are a variety of delicious alternatives to serving traditional Italian dishes, such as pancetta-wrapped scallops, tuna Carpaccio, and creamy Risotto.
8.   Landmark Venues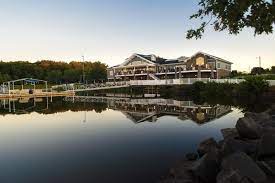 This signature event company owns five award-winning venues in New Jersey. Couples can choose from an event hall with a view of New York City, a picturesque mountain setting, a historic country inn, a renovated mill, or a lakefront boathouse. Their exceptional catering staff and a team of event experts are passionate about providing wedding clients with unparalleled service. Seasonal menus, tableside wine service, and butler-passed hors d'oeuvres are sod'oeuvres specialties of the culinary staff. A bridal attendant and maître d' are assigned d' each event to ensure it runs smoothly from beginning to end.
9. Meadow Wood Manor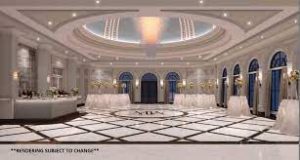 Meadow Wood Manor was awarded WeddingWire's CoWeddingWire's Couples'er the last two consecutive years. Indoors and outdoor wedding ceremonies and receptions are enhanced with unique features like a controlled game area for children, custom-made ice sculptures, and an individual bridesmaid. The servers in uniform greet guests with a selection of food options and champagne flutes with seasonal fruit. All guests are invited to the Grand Ballroom for dinner and the cutting of cakes.
461 State Route 10 Rudolph, NJ 07869 Telephone: 973-53754

10. Nanina's Park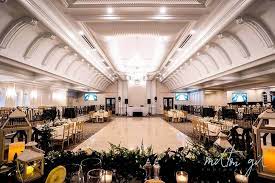 Nanina's is an iNanina'sndmark in Belleville's BraBelleville'srk. The house, with its Italian style, has hosted weddings and other private events for over 65 years. It has earned lots of praise from newlyweds as well the families of the newlyweds. Nanina's has ameNanina'sike valet parking, a gentleman wearing a hat and coattails who welcomes guests at the entrance, and an attentive bridesmaid. Couples can add additional services like photo booths, candy bars, a carriage ride through Nanina's garden, Nanina'sre favors, or an after-party themed inside the lounge.
554 Mill Street in Belleville, NJ 07109. Contact: 973-751-1230