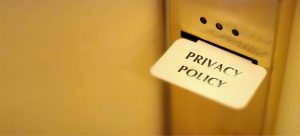 bestlimousinenj.com Company is committed to safeguarding your personal information. Below is our policy on gathering personal data from the company that provides our best NJ limousine service. This will allow you to be aware of the importance that we take to protect your privacy.
It is vital to be aware that you must legally adhere to the terms and conditions of our users when you use our website in compliance with this privacy policy. Suppose you're a user who uses our website to book reservations for an organization or business or another type of business. In that case, you should know that when you access our website, you are bound by the terms and conditions of use also require the user to comply with our privacy policies.
What are the definitions of personal information?
The information we protect on this website is the personal information that will permit a person or entity to contact you or gain knowledge about you. It includes your name, address, and telephone number, as well as your email address. It also provides insurance details, credit card details, additional information, and any other information you have.
Visitors can go to our website to view our best NJ limousine service. We do not require any personal details. Visitors can view any photos and other information on our site for free and are not required to provide any information. Their data is recorded when someone requests data, materials, or reserves one of our best NJ limousine services on our website.
The required information to create a profile and first-time reservation comprise the user's name, number, email address, and speech. Guests require additional information to complete their reservations. The guest's name, email address, phone number, address, and postal code.
Other information that may be acquired through our website includes your IP address along with your browsing patterns. Our website collects these to keep track of the number of users who use our site and from where they are as well as what they're trying to find. These cookies serve to analyze the data that we collect on our website, as well as to keep track of what's been done on every IP number's web page.
Access your data?
We collect information from website users who visit our bestlimousinenj.com Company website. This includes their IP address and the details they give us whenever they sign-up to create profiles or make reservations. If any information is entered into our website, we may contract with another company for maintenance, ongoing operation, and enhancement of our brand new bestlimousinenj.com Company website.
The information we give to any outsider is strictly and legally bound. The outsider does not have legal ownership over the data, nor are they lawfully or morally permitted to use any information we provided for any reason other than to manage the website and keep it up to date. While there are instances when individuals' information can be obtained from a different reservation source, We make sure that all authorizations and rights are granted to us to collect and use this data. You have the right to contact an alternative reservation agent to access our best NJ limousine service. We advise you to read their privacy policies to ensure that any personal information you give them is protected. It is your responsibility to verify the policies of any other company since we are only responsible for ourselves to protect privacy and security.
Are they releasing information to outside entities?
The information we provide to third-party companies is not the property of third-party businesses, and they are legally entitled to use the information for management and analysis. The data collected on our website can be used to determine the number of users who visit the site and the patterns of their visits and make administrative decisions.
Different merchants and businesses can access the personal information we use to administer our website and limousine service. Suppose you've requested a separate entity be utilized to handle the limousine service. In that case, we can provide them with various information after approval to ensure that every reservation and schedule is in line with the criteria you've demanded.
Data collection, usage, and distribution
You're free to control your data. If you'd prefer to inquire about the details of which data yours has been gathered and how it will be used or disclosed in the future, please feel at ease to reach us. We'll also need to inform us if you do not want to receive promotional materials like emails or letters. We understand your privacy and will oblige any request for information regarding your details. Please get in touch with us to discuss your concerns and suggestions about the distribution of your data.
If any legal or government authority needs information on reservations or private information given to us by our business, We are obliged to respond to those requests. The information we provide is not accessible to the public, and we must legally request it before we can fulfill any request for private information.
Personal data
There are various options available to change your personal information stored on our website and accessed by our administrators. You have a profile that lets you edit details about your contact information, such as reservation and passenger information. You can also modify your password and username on our website to ensure that all your data is secure.
This website is hosted in the United States of America. So, it's subject to the rules and laws of this country. The site can be used for consenting to your data being exported to the USA if you're from another country.
Be aware that the privacy policy may be amended at any time. We will notify users of any modifications and ask users to sign a consent form to the new privacy policy.