BestLimousineNJ.com offers New Jersey Prom Limo Services.
Best Limousine specializes in servicing significant events, and prom is one of the year's most meaningful events. Our company carries a large variety of rental packages with special packages and different offers.
We offer your services exotic limos in New Jersey and New York. Along with these areas, our company covers Pennsylvania and Connecticut; we have affordable rates for everybody – SUV limousines for 12-14 passes starting at $79 per hr, min number of hours varies. Call to find out!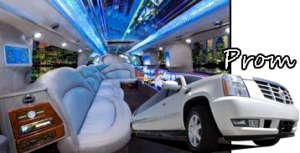 You have been waiting for your prom for many years, and now when you're a senior, it is almost the prom season, so you have to get ready. Start looking for transportation – of course, you want it nice, but the price is the critical factor; the best Limousine is your affordable option to rent a prom limousine.
Book in advance to take advantage of the discounted rates for free Hours; you can submit your price request, and we will send you a customized prom package.
Find out about your Prom limo.
There is nothing better than a grand arrival to the venue in a super-stretch luxury limo, this day has to be fun, and we will make this a great day with its entire fleet of super stretch limos of different colors of your choice; we have yellow Hummer, Pink Hummers, Black, and White SUVs. Arriving soon this spring, the new Silver and Champagne Color Cars.
Party Bus Limo and other great exotic cars are available for rent in New Jersey, New York, Connecticut, and Pennsylvania. Every detail is essential when getting ready, and today the limo you have booked for your day will make you stand out and feel special.
Prom is what we say in the limousine service business:  the end of a chapter and celebrating a new beginning, a new stage. We all know memories are worthwhile; let's work together to ensure the best achievements.
A great ending is a fresh start to a new beginning – book your prom limo in NJ and New York, NY, to ensure a grand celebration.
Best Limousine is a company that has competitive and affordable rates for all unique and different occasions. We never stop until we achieve customer satisfaction.